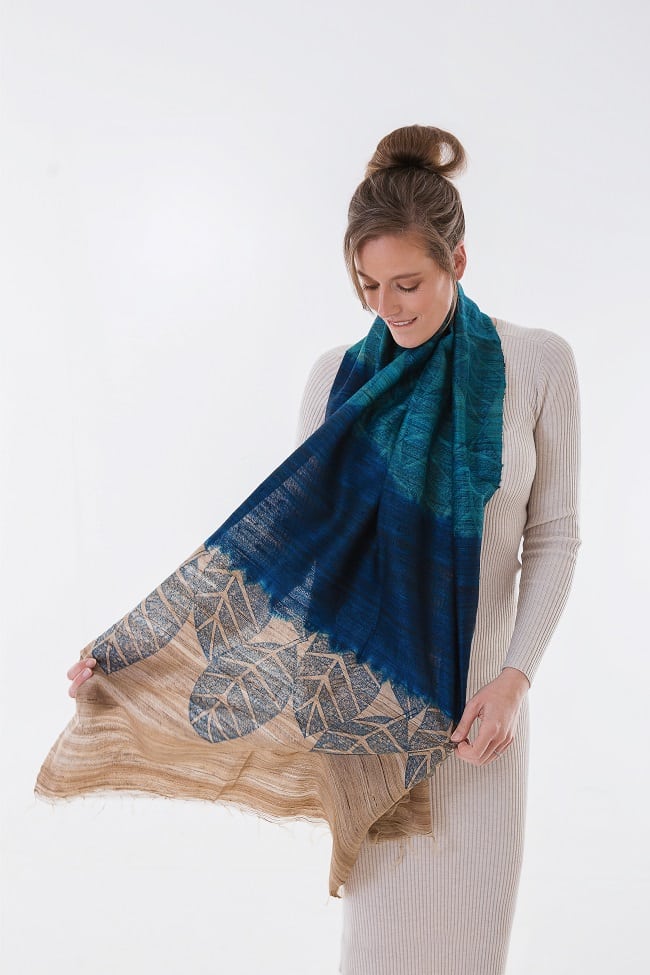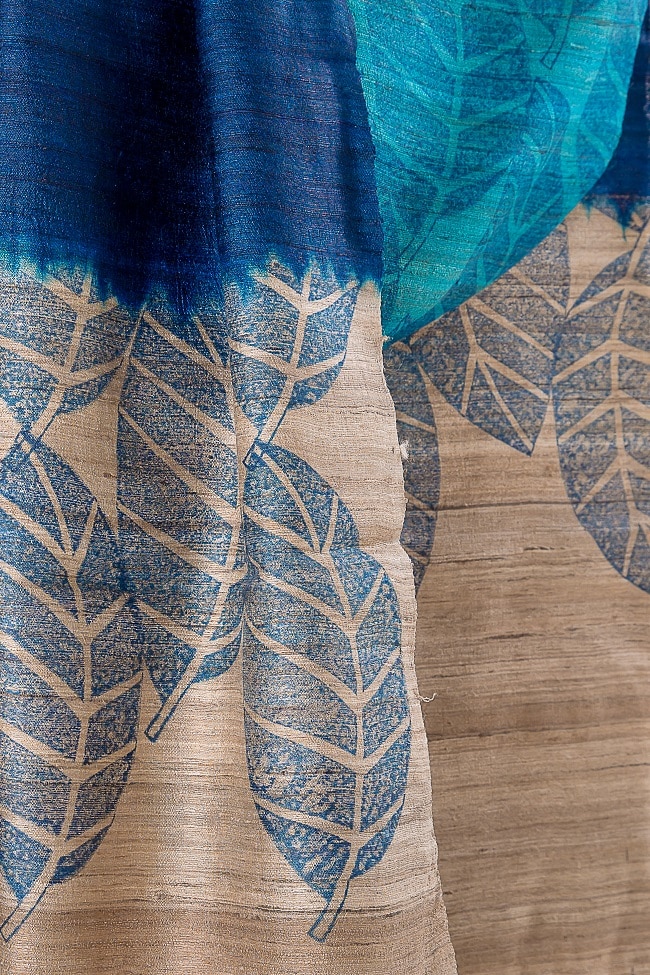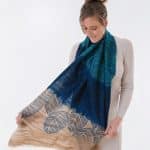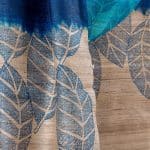 Tussar Silk Scarf Neel
€120.00
Ink Blue, turquoise and beige. This  scarf is the ultimate glamour accessory. This elegant scarf in shades of blue and bold leaves inspired by nature,  though simple is one of a kind. Made of high quality handcrafted Tussar silk , this scarf can be draped in a number of ways and pairs well with almost all outfits because of its neutral blue tones. Scarf is chic and smart, perfect both for daytime or an evening wrap.
Description
This Tussar Silk Scarf is made in  organic peace silk, a favourite across all seasons. It is a timeless scarf which can easily mix and match with a range of colours.
Each organic peace silk scarf is handcrafted. The yarn is woven without harming the silk worms- hence we fondly call it the peace or Ahimsa Silk. Once the weaver has spun the fabric the printers start block printing each piece. Though we carefully inspect every piece, there can be minor imperfections which sets it apart from a machine-made scarf. In some ways the human imperfections connect you to the designers and weavers located in a village in remote India whom you can help by being a proud owner of an eco friendly silk scarf .
Product Care; Dry clean only and always keep in the dust bag provided
Length 200cms
Width 68 cms
Weight apprx 80 grams.